I know I'm late, but Happy New Year! I can't believe another year has passed! I am still not in the habit of blogging everyday, hopefully this year it will stick! It has been so cold here, especially for North Carolina. Like down in the teens at night! Crazy! We even had some snow not too long ago! Camden wasn't sure about it at first, but then he loved it! I didn't think it was going to snow, so I didn't buy him boots this winter. Well when there was such a big percentage I went out looking for boots, and of course with my luck everywhere was sold out! I had to make do with what we had, so I put his shoes on, over his shoes I put plastic bags, and over the bag I put no slip socks. My poor child! It was so silly looking, but hey it worked! Next time I will make sure I'm more prepared! I have a family session to blog! I have been out of the loop and need to catch up. C'mon Jessica, it's a new year!!!

So first here a couple of photos of Camden in the snow...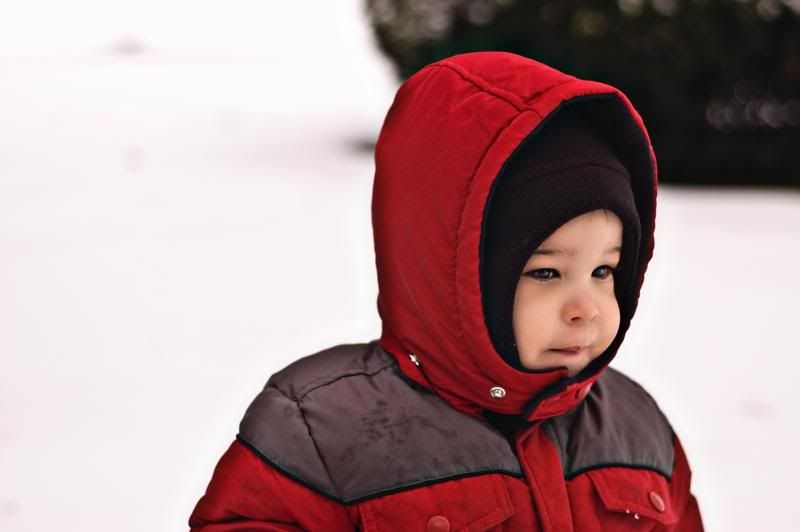 My fav photo!!

Onto the family shoots..
I met Brandon through my friend Morgan. They went to highschool together. He currently lives in Korea right now as an English teacher. His mom wanted some photos of them together since she doesn't get to see him that much! I thought it was really sweet! Here's some of my favs from the day..
i can't even to begin to tell you which ones are my fav! They all turned out ah-mazing! Helps when you work with fabulous people!